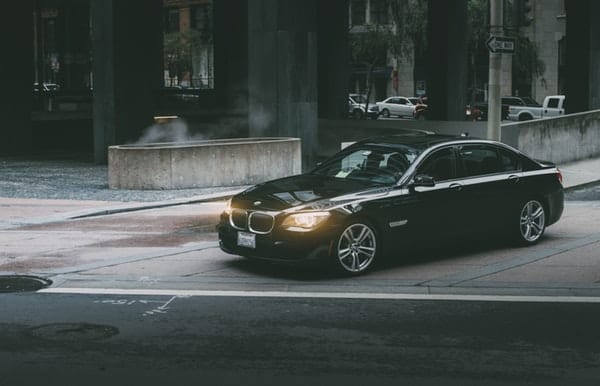 When you decide to purchase a car, the last thing on your mind is maintaining it. In fact, you're probably more concerned about getting from A to B, rather than ensuring it's able to do so for a more extended period. The fact of the matter is, your car won't always help you get to your destination, especially if you don't show it the same level of care that it shows you.
Proper car maintenance is vital, as, without it, you may find yourself spending thousands of dollars on fixing a problem that could have been prevented. We've included five tips for proper car maintenance below.
1. Schedule regular checks
Vehicle manufacturers are choosing to make oil change intervals few and far between. While this is convenient for the customer regarding fewer trips to a mechanic, your car won't thank you for the wait. Dirty oil, while better than no oil at all, can still cause significant problems for your vehicle.
Dirt and other materials form in the oil which is usually stopped by the oil filter from getting into the engine. However, over time, the filter will become so clogged that the dirt begins to bypass the filter altogether. The resultant oil is thick, abrasive, and causes far more wear on your engine.
Therefore, there's never any harm in having your oil changed more regularly than your manufacturer recommends. Your car will love you for it.
2. Choose accuracy over convenience
Quick Lube auto service centers may be quick, accessible and cheap, but they are not designed to be a replacement for thorough safety checks. While a technician can run through the basics of your vehicle promptly, they often don't check vital components such as suspension, new tires, or brakes. Quick lube services are more about ensuring your car is topped up with fluids it needs to keep going.
3. Use the right fluids
Every vehicle is different – not only in the shape, size, and color but the fluids used as well. Whenever your car is due for a service, and you're heading to your local auto repair center, it's essential that you choose a good local mechanic who only carries quality oil and filters. There's no 'one size fits all' approach, and a mechanic who uses oil filters and oil that meet strict emission and quality specifications for your vehicle is one worth relying on!
4. Choose quality over cost
"But it's cheap." That's the excuse many people use for heading to an auto repair center with substandard workmanship. While you may save a few dollars initially; cheap is actually expensive. When you're looking for a local auto repair center that will look after your car as if it were their own, it helps to look online. Do your research, read reviews, ask around, and find out whether the mechanic you're looking at using is going to do a good job. Base your decision on quality, not cost.
5. Don't ignore those flashing lights
We're not referring to a patrol car, although you shouldn't ignore those lights either. We're referring to the lights on your dash that can return at any time. What do they mean? Do you need to do anything about them? When that dreaded engine light comes in, it may be time to call upon the services of a qualified mechanic. Failure to do so can not only cause your miles-per-gallon to be lower than usual, but it can also create a catastrophic engine failure. An honest mechanic will check the light, find out why it's on, and discuss whether it's an urgent issue that needs to be taken care of immediately.
When it comes to the health of your vehicle, you don't want to leave anything to chance. Therefore, you need a reliable, experienced team of technicians who care about your car as much as you do. That's where AC Auto in Wakefield comes in. Locally owned and operated for more than 35 years, the team is dedicated to providing comprehensive auto repair service to see you traveling safely. From electrical, engines, and brakes through to AC, diagnostics, and suspension, there's nothing they can't do! Call 781-621-8151 to book your vehicle in today!